Virtor and you meet the 20th CAC agricultural chemical exhibition
CAC2019 will be held in the N1-N8 and E7 pavilions of Shanghai new international expo center from March 5 to 7, 2019. After 3 days of conference and exhibition, the CAC exhibition came to a perfect conclusion.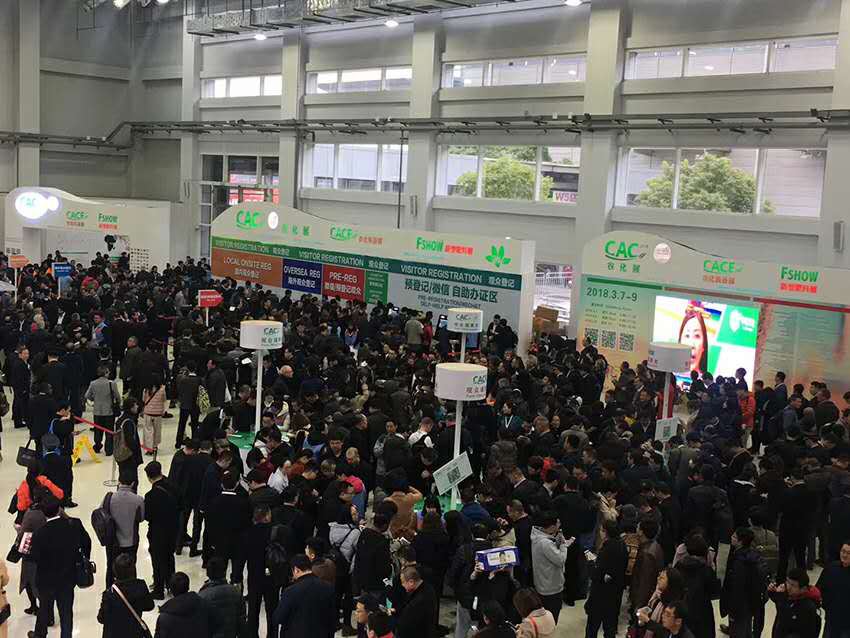 CAC2019 is sponsored by chemical industry branch of China council for the promotion of international trade. The exhibition area of this year's exhibition has expanded to 9 full halls, more than 80,000 square meters, and the area of specially decorated booth has been further expanded, accounting for 75% of the total exhibition area. In 2019, the number of exhibitors and the scale of the exhibition hit a new high, with 1,400 enterprises from more than 30 countries and regions participating, including 170 overseas enterprises.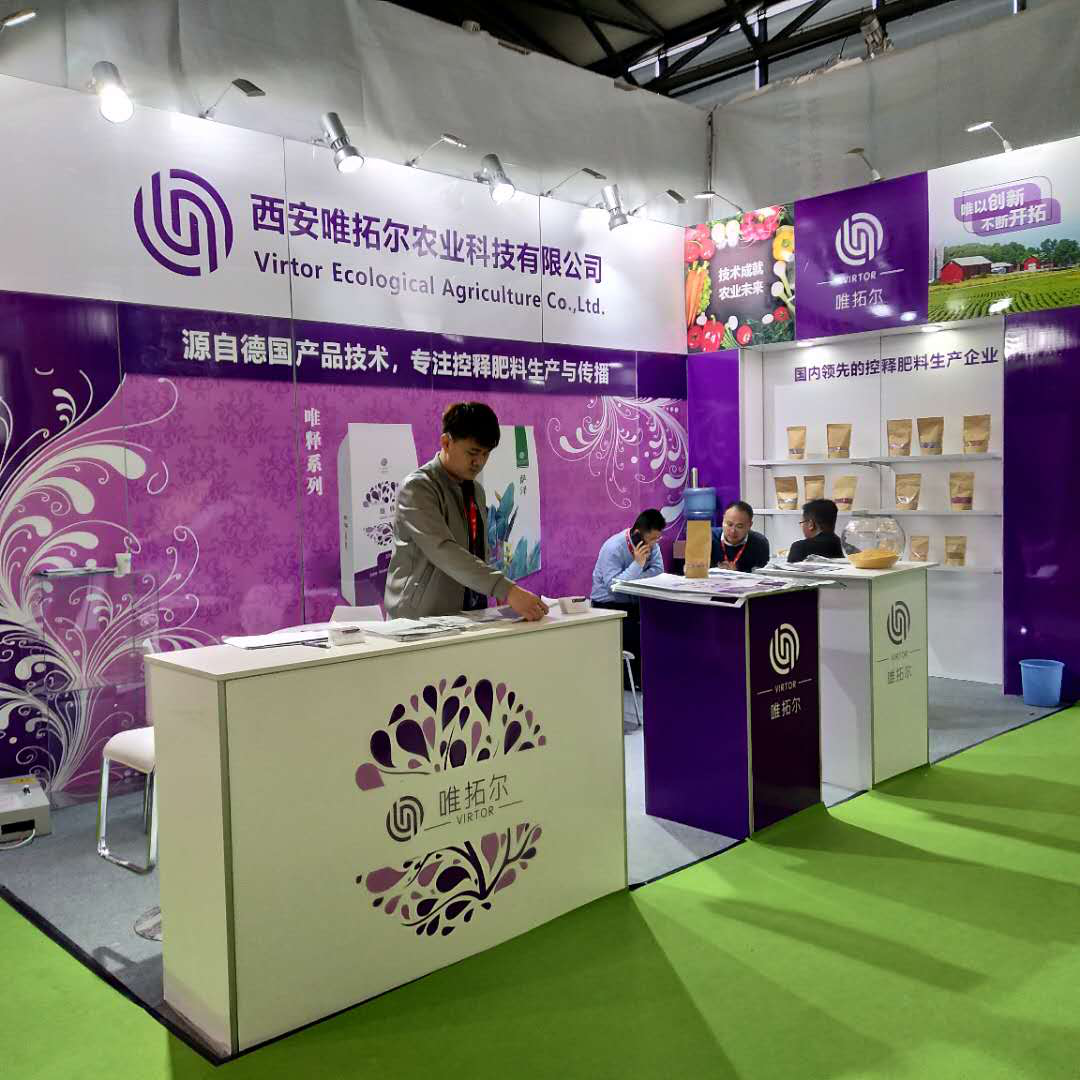 Virtor Ecological Agricultural co., Ltd. is a leading domestic controlled release fertilizer production enterprise and an international modern high-tech agricultural development company. We adhering to the "controlled release nutrients, accurate release" the idea, develops unceasingly, forge ahead, and always will give top priority to technology innovation, and has established close cooperative relationship with German high-tech companies, the world's most advanced controlled release fertilizer production technology introduced into China, and connecting with the domestic crops and environmental factors for technology integration, the development has the leading position of controlled release fertilizer efficient package film coating technology CRF - trar, launched a new generation of controlled release fertilizer. Moreover, it has its own patents and intellectual property rights, and according to different soil types, climatic characteristics, crop fertilizer requirements, etc., it has launched multiple brands such as "Weishi" and "Saze" and more than 30 nutrient formulations, which are applicable to most crops and horticultural crops grown in different regions. The annual production of full-controlled controlled release fertilizer is up to 200,000 tons, and that of mixed controlled release fertilizer is up to 600,000 tons.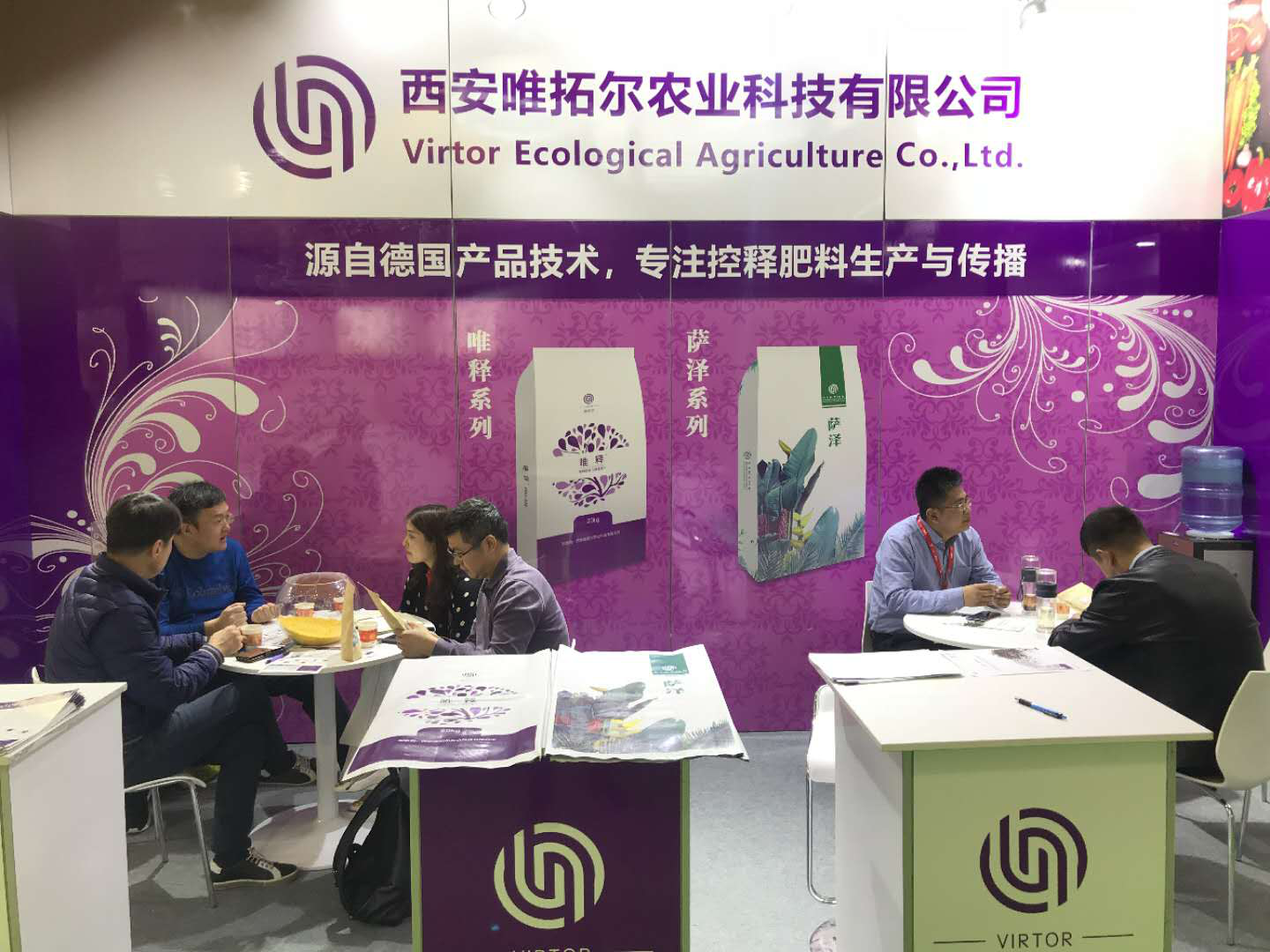 Virtor was invited to present CAC2019 as the representative of controlled release fertilizer. Virtor displays its products at the standard booth N5G50. In the three-day exhibition, Virtor was favored by thousands of visiting customers, including not only old customers who have cooperated for many years, but also many new customers who have been attracted by its fame. In just a few years, virtor has been able to develop rapidly and gain a place in the national controlled release fertilizer enterprises, which cannot do without the strong support of partners.
After years of deliberation and development, vtol has been continuously developing and innovating technologies in the field of controlled release fertilizer. To show the good image of the company to the exhibition audience; Rich and high-quality products reflect the company's strong strength, enhance the company's brand influence in the domestic fertilizer field, and play a good role in promoting the company's products.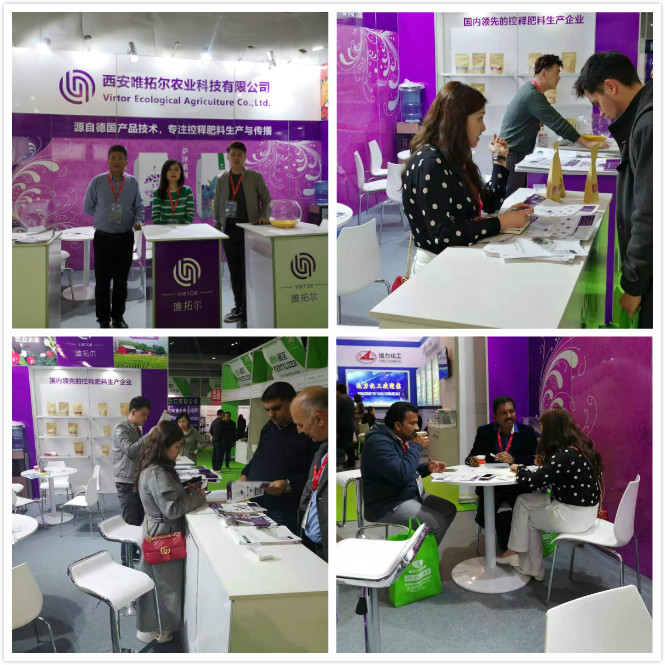 Virtor is committed to providing customers with efficient, safe, increased production, energy saving, the whole wordless efficient controlled release fertilizer. With sales network all over the country and even the world, and years of rich service experience in the field of agriculture, vtol actively promotes the technology, concept and product of controlled release fertilizer in the global scope, and actively develops the domestic and foreign markets. Through excellent technology and service quality, the company has established good reputation and brand image in more than 30 countries and regions including Germany, the United States, Italy, Thailand and Malaysia.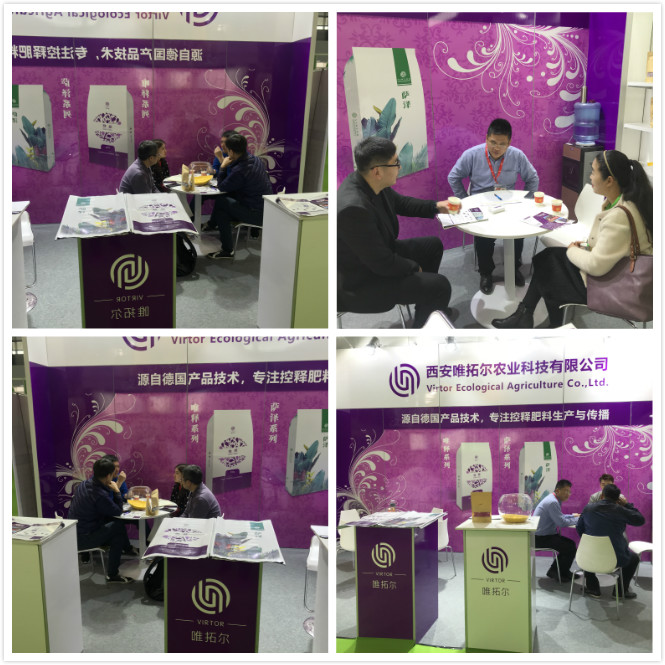 Standing at the starting point of the 20th CAC, we will never forget our original intention. In the future, we are full of confidence, live up to the expectations, and move forward in glory. We will continue to contribute to the harvest of agriculture, the increase of farmers' income and the sustainable development of agriculture, and jointly create a better future for us.
Virtor Ecological Agricultural Co., LTD.
Technical service hotline:400-860-2606
Goto List