The signing ceremony of Xi'an Virtor Ecological Agriculture Co., LTD in Yang Ling industrial demonstration zone went on smoothly
On November 6, 2018, the signing ceremony of Xi'an Virtor Ecological Agriculture Co., LTD
entering Yang Ling industrial demonstration zone was smoothly carried out at the 25th Yang ling nong high conference. Ms. Liang XiaoWei, general manager, attended the signing ceremony.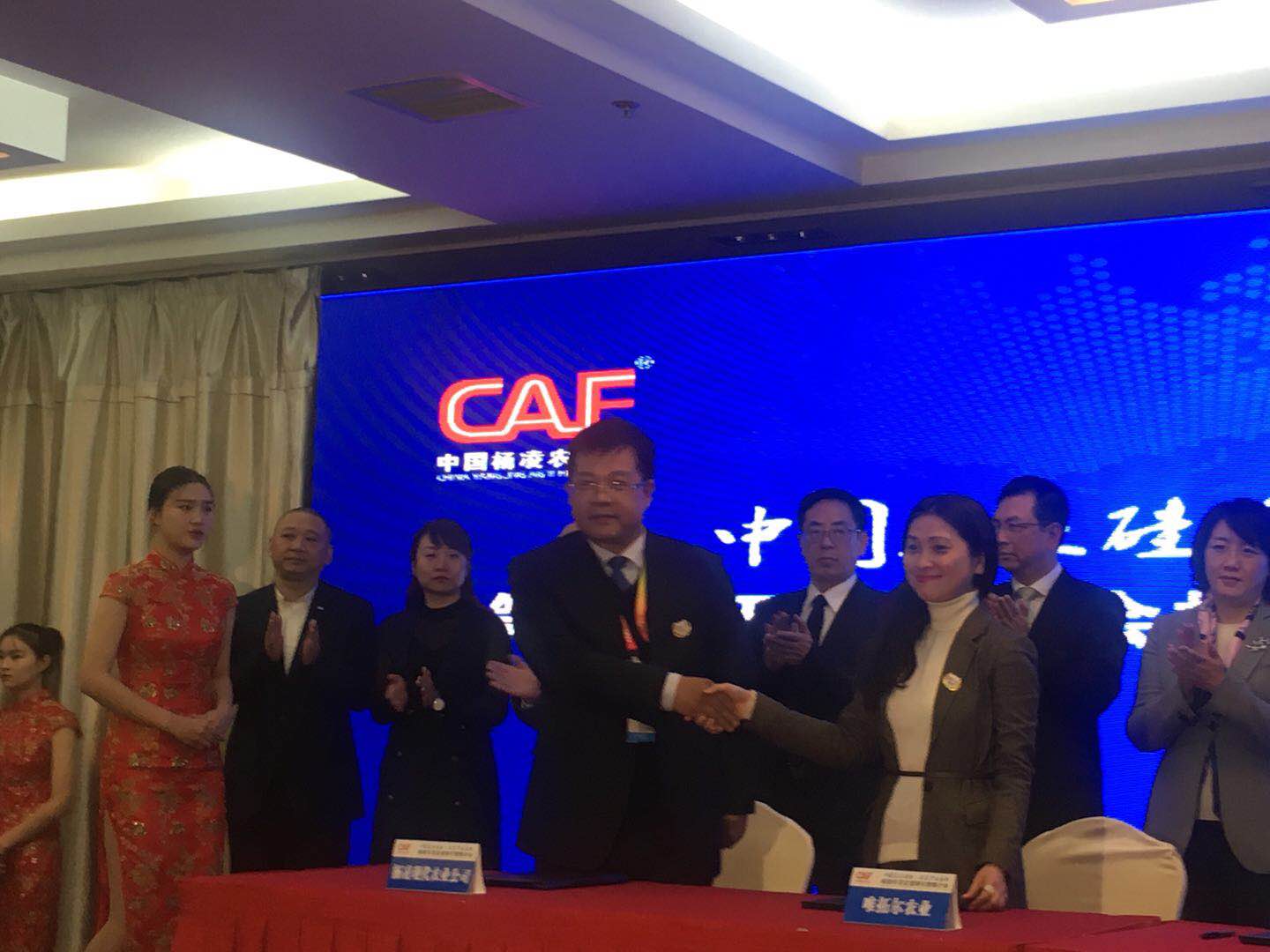 China Yang Ling agricultural high-tech achievements expo (hereinafter referred to as the "agricultural high-tech expo") is jointly held by the ministry of science and technology, ministry of commerce, ministry of agriculture and other 17 ministries and commissions and Shaanxi provincial people's government. Yang ling nong high society is the most authoritative and influential large-scale comprehensive exhibition in the field of agricultural high-tech in China, which is known as "China's agricultural Olympic Games". Nong Gao conference has great influence. During the meeting, the flow of Yang Ling shen merchants reached 1.55 million person-times, and more than 500,000 person-times visited the museum, among which more than 100,000 person-times were professional merchants. All kinds of media publish and broadcast more than 10,000 pieces of news reports of Nong Gao conference, and the transaction amount of each session is over 10 billion yuan.
Yang Ling is China's only state-level high-tech zone of agriculture and the cross-strait agricultural cooperation pilot zone of western China, China's top ten industrial science and technology park open to APEC, China's first 18 one of one of the "national export rejuvenating trade through science and technology innovation base", one of China's first batch of "national circular economy experiment zone", Chinese Yang Ling nong high is one of the four major science and technology exhibition.
As the only agricultural enterprise that signed a contract to do controlled release fertilizer at the Nong Gao conference, Virtor entry into the demonstration zone marks the combination of strong and strong, which is a historical breakthrough for both Virtor and the demonstration zone and is about to open a new era. Yang ling administrative committee of national agricultural demonstration zone and agricultural modern industrial park have given strong policy support and various supports to ensure the smooth settlement of Virtor We have participated in land examination and approval, natural gas coordination, environmental protection communication and other work and provided us with various Suggestions and help, so that we have completed all the preparatory work in just two months and ensured the signing ceremony to proceed smoothly.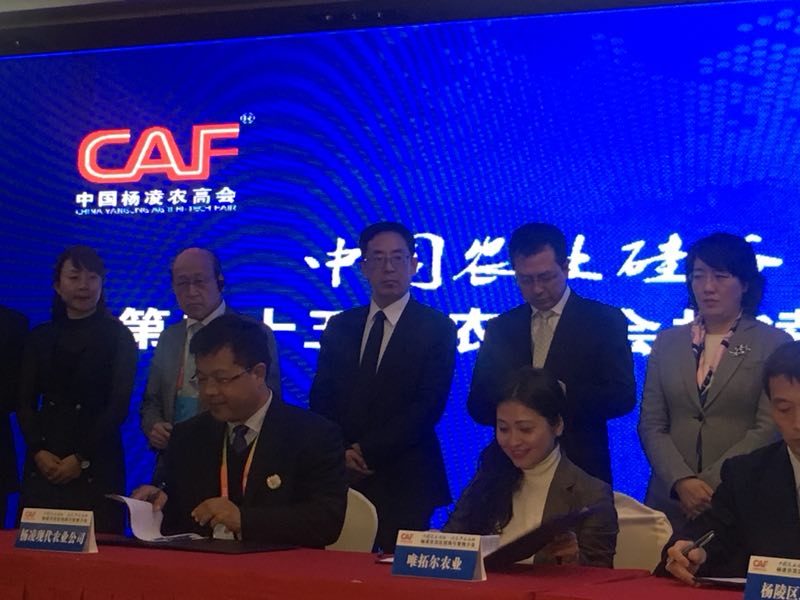 Xi'an Virtor Ecological Agriculture Co., LTDis a leading domestic producer of controlled release fertilizer and an international modern high-tech agricultural development company. We adhering to the "controlled release nutrients, accurate release" the idea, develops unceasingly, forge ahead, and always will give top priority to technology innovation, and has established close cooperative relationship with German high-tech companies, the world's most advanced controlled release fertilizer production technology introduced to China, and connecting with the domestic crops and environmental factors for technology integration, the development of leading efficient package film coating technology, controlled release fertilizer CRF-trar, and patent, with independent intellectual property rights, and according to the different soil types, climate, crop fertilizer characteristics, etc., launched the "wei shi", multiple brands such as "release", and more than 30 nutrient formula, To be suitable for most crops and horticultural crops grown in different areas. The annual production capacity of fully controlled controlled release fertilizer reaches 200,000 tons, and that of blended controlled release fertilizer reaches 600,000 tons. With sales network throughout the country and even the world, as well as years of rich service experience in the agricultural field, Vito actively promotes the technology, concept and product of controlled release fertilizer in the global scope, and actively develops the domestic and foreign markets. Through excellent technology and service quality, it has been operating in more than 30 countries and regions, including Germany, the United States, Italy, Thailand and Malaysia, and has established a good reputation and brand image.
The successful signing of the contract marks the expansion of the agricultural production base and the construction of the research and development center of Vito, which will be divided into two phases, with a total investment of 300 million yuan. It is of great significance for local governments to increase fiscal revenue, strengthen local economic and social development strength, and accelerate the development of agricultural science and technology. More importantly, it will create more jobs and employment opportunities for the people in the demonstration park.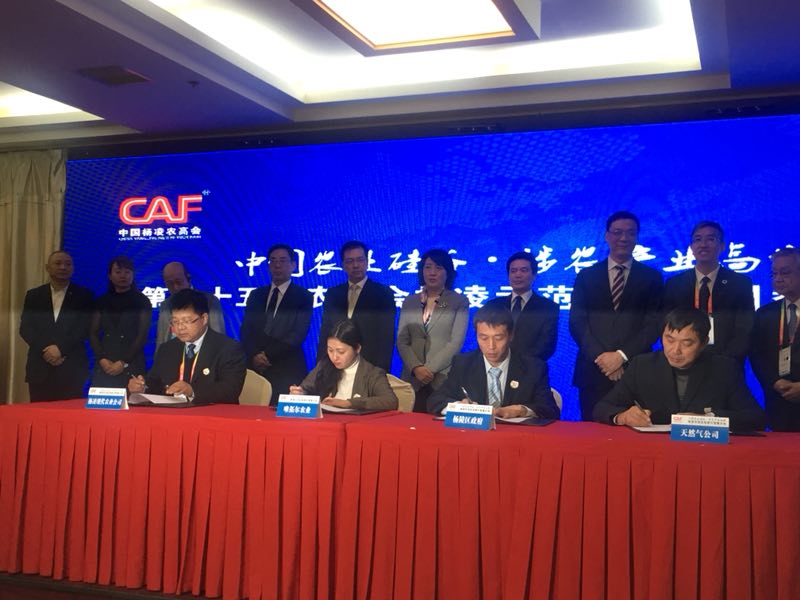 Xi'an Virtor Ecological Agriculture Co., LTD can realize the mutual benefit and win-win situation of the local government and enterprises, and benefit the local residents. Although the signing ceremony is over, this is not the end, but a new starting point. In the future, Virtor will live up to people's expectations, move forward with honor, continue to provide farmers with more controlled release fertilizer, further create more value for society, and make contributions to rural economic development.
Xi'an Virtor Ecological Agriculture Co., LTD
Telephone: 029-89182243
Technical service hotline: 400-860-2606
Goto List